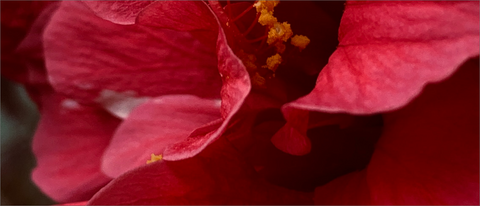 Amla Extract
A water soluble extract rich in Vitamin-C, clinically proven to support elasticity, collagen production, and bring beautiful anchoring to strands.
Bhringraj Extract
A dense, nutrient-packed herb celebrated for its rich vitamin profile. Promotes the strengthening of the follicle, and has been shown to be a bacteria-fighting warrior that prevents hair from breakdown and shedding.
Copaifera Officnalis (Balsam Copaiba) Resin & Passiflora Edulis Seed Oil Complex
A safe bioactive alternative to CBD, this carefully combined complex of oils promotes wellness and de-stressing and delivers calming sensations for the scalp.
Hibiscus Extract
Taken from the African hibiscus – or Karkade – plant, an extract renowned for its nourishing properties, as well as being rich in anti-inflammatory and antioxidant benefits.
Keratin Protein
A new bioactive form of Keratin made to almost perfectly resemble the natural Keratin in our own hair - sustainably sourced from sheep's wool in New Zealand.
Korean Red Ginseng
A powerful adaptogen from dried roots of the Korean ginseng plant. Its brilliant red color comes from the special steam and the sun drying process before extraction. This herb is traditionally used to increase energy, improve circulation and restore balance and strength.
Maca Root (Lepidium meyenii)
Culminated from the root of the maca vegetable, native to the Andes region of Peru. Also known as Peruvian ginseng, maca is an incredible adaptogen containing peptides and sugars that deliver energizing and stimulating properties to both hair and scalp.
Plant Ceramides (Wheat and rice)
Gluten-free bioactive to help moisturize and protect scalp and strands. Ceramides act as a glue between hair and skin cells to protect, nourish, and improve softness and hydration.
Rambutan Seed Extract (Upcycled)
An upcycled extract based in the seeds of the Rambutan fruit native to Southeast Asia.
Sarcosine
A sustainable amino acid with prebiotic properties to help balance the microbiome. Known for its ability to reduce oil on the scalp and help fight against stress, pollution, and product build-up.
Snow Mushroom
A plant form of hyaluronic acid that acts as a hydration powerhouse for hair and skin, leaving both soft and supple.